The Best Managed Dedicated Forex VPS Hosting.

Powerful Cloud Infrastructure.

High Performance Servers.  Multiple Data Centers
LIVEMNC Data Center™ is one of the best Forex VPS hosting platforms. It is reliable and highly secured and has zero latency with ultra-fast speed. We have 7+ data centers across four continents for ultimate high-performance and network availability. You can quickly include load balancers, private networks, firewalls, and more. VPS hosting specifically designed to benefit Forex Traders and Automated Trading. Highly secure, 100% private VPS instances with low latency to top FX Brokers.
LIVEMNC™ is one of the best forex VPS hosting solutions you can trust our hosting. Start from small and grow up to a robust bare metal machine in a single click. You can go up to 512 GB RAM and up to 104 vCPUs per server. Every Best VPS Server Hosting for Forex Trading in India comes with its own resources without sharing of RAM, CPU, and resources. You can create servers with 2.7 GHz+ processors.
High Performance- Brand New, Powerful, Flexible Servers— Powered by KVM
LIVEMNC Data Center™ strives to offer an utmost leading-edge technological advances with the best performances today and in the near future. Our Forex dedicated server is competent at running various functions such as trading software/platforms, complicated automated algorithms, and intensive trade applications.
Our VPS offers an abundance of benefits and is extremely attractive in forex trading by offering you such an exclusive service we aim to make your trading life easier and to help you get the most out of your trading experience.
LiteSpeed and LSCache are available in our all servers, allowing your application to face superior competition. When speed matters, equipping your VPS with LiteSpeed + LSCache is a great way to maximize performance.
Lowest Latency— Worldwide Multiple Data Centers
Forex VPS hosting services offer multiple data centers to server traders from all parts of the world. You can choose the closest server to you and execute trading without worries or latency issues.That way, the best forex VPS for you is the one that has data centers near your broker's data center.
Our data centers are placed in the major financial cities of the world. It the only way around to ensure the best Forex VPS for our clients. The hardware is located in the globe–India- (Mumbai Data Center | Delhi, Noida NCR Data Center | Jaipur Sitapura Data Center | Hyderabad, Telangana Data Center | Karnataka, Bangalore Data Center), United States, USA- (California Data Center), and Europe, (Germany based data center). We have Tier-1 networking. The lowest latency and great speed are there when you select the closet MT4 Forex VPS server to you.
Enterprise Grade— Robust Cloud Infrastructure
LIVEMNC Data Center deploys a robust cloud infrastructure on top of the hardware to create a massively reliable system. The servers feature 3-way replication on NVMe drives, meaning the storage is extremely fast and practically foolproof. In other words, you can enjoy great efficiency while trading reliably.
By allocating you with all the hardware resources found on your Dedicated Forex Server. We provide servers that are pre-installed with Windows 2012 OS. Additionally, you are entitled to any form of installation or modification. Enjoy the bliss of ultimate control, speed and unmatched performance with absolutely zero need for shared computing or storage resource on our dedicated servers.
We will install pretty much any of the best currency trading apps for you, including MetaTrader, cTrader, TradeStation, MultiCharts, and more.
First Forex VPS Hosting Provider to launch HFT VPS.

Blazing fast 3.5GHz+ CPUs (Turbo up to 5.0GHz).

Forex NVMe VPS – 5x faster than SSD -25x faster than HDD.

Enhanced Visual Display GPU-Based Forex VPS – 5x to 20x Faster than CPU.
Latest Hardware with SSD Drive with Raid 1
We never compromise with the hardware. All Forex Trading VPS are powered by Dual Xeon E5 series server with 256 GB DDR3 RAM, high speed server grade SSD drives and RAID setup. You will have nothing but the best performance for your trading.
LIVEMNC is one of the most established infrastructure and collocation services providers, you gets access to top-of-the-line hardware and prime locations, making it one of the best forex VPS options available. We promises low latency to big forex brokers. You can check the provider's test results on livemnc's website and see which server location works the best for you.
No matter where you are based globally, access our high-performing private server with low-latency and fewer or no network issues. We offer SSD storage on all VPS plans to help you access data quickly. The server housing the data has the latest hardware that's quite a catch too in particular, Dual Xeon E5, RAID setup, high-speed SSD drives, and 256 GB DDR3 RAM. With these features, as well as 7+ worldwide locations, this forex VPS tool doesn't suffer much from latency issues.
Low Latency with Impressive Internet Connectivity
Our VPS servers are located in Hi-tech tier 3 data centers with high security and better network connectivity. These networks are well-designed to support your manual and automated trading operations which require real-time access to continuously changing data. We know that each physical machine has a 10Gbps uplink, which gives it impressive internet connectivity.
Using a Forex VPS with MetaTrader Expert Advisors has many benefits. Its greatest advantage is that a VPS helps traders to put orders at high speeds, which is crucial for EAs to perform their best. Moreover, a high-quality VPS provides FX traders with ultra-low latency. Another benefit of a Forex VPS is that it helps traders maintain an uninterrupted connection to the markets at all times.
Traders should choose a Forex VPS located near their forex broker. If this is not feasible, they should at least be on the same continent. In general, companies providing high-quality VPS services maintain a speed of 1Gbps and ample bandwidth such that EA traders can continue to work 24/7.
Advance Privacy and Security Layers for Trading Operations 🛡️
Cyberattacks happen at any time. A forex VPS hosting ensures your data security with advanced technologies like firewalls, authentications, DDoS protection, and more. With livemnc, you don't have to think about cyber-attacks as they empower your server with 3-tier DDoS protection.
This security solutions trading software has since expanded into becoming one of the best Forex VPS platforms out there with India, USA and European-Germany cloud and DDoS scrubbing facilities. Our VPS offers vigorous security with antivirus softwares and advanced security with IPS and IDS systems.
LIVEMNC also includes comprehensive security solutions to enable better-performing applications and websites geared to amplify the user experience. This enables any Forex broker to start trading in one of the best Forex VPS providers in the market.
LIVEMNC Cloud features advanced antivirus nightly scans and real-time protection in addition to daily snapshots and offline backup. You can use our mobile and web app that comes with a secure SSL and includes features like screen sharing, file transfers, printing, and more.
Complimentary and On-Demand Automatic Backup
All our Forex VPS plans are include complimentary backup. The VPS's are backed up on a weekly basis. With complimentary backup, we can restore your entire VPS from the available backup. Off server, regular, backups are made so you can rest easy knowing that files/installations can be rolled back to a previous version in the event of data corruption, loss, etc
We're happy to setup your backups right from the start. Running a VPS without backups is absurd , that's why we include backups as a part of our standard offering. Plan for the worst and hope for the best. We can setup your backups off-server to be automatically ran, enabling you to restore in the event of a catastrophic loss. Backups can be easily restored, effectively taking you back to an earlier point in time to undo any issues faced.
Uninterrupted Trading— Guarantees 99.9999% Uptime
We strive to provide reliable hosting services with high performances: our servers have 99.9999% uptime.
24×7 technical support— Fast response to any client's action
LIVEMNC Data Center  offers fully managed Forex VPS plans along with provide 24×7 technical support. You can contact them via live chat, helpdesk and phone support. Our customer support is well versed in the Forex trading, VPS servers, and their settings. The help desk is open around the clock, our clients can contact us 24/7. Every help manager knows operations on the trading platforms, understand Forex and MT4/MT5 VPS hosting.
The VPS provider that Forex traders want to deal with should make customer support services available all across the trading hours. When you are trading and run into problems, you can't wait long hours to receive help. Having a return policy is not generally one of the requirements of the best forex VPS hosting providers, but it can help you decide more confidently.
LIVEMNC Data Center™ VPS servers for forex trading run on Windows, specifically, Windows Server 2019, 2016, and 2012. The servers don't include a trading platform by default, but you can request the installation of any major software, like MetaTrader 4 or 5, cTrader, TradeStation, etc.
Extra CAL Licenses– Keep in mind that the servers support up to two simultaneous remote desktop connections. If you need more traders connecting at the same time, livemnc can resell you a extra CAL license from Microsoft.
Quick Access from Any Browser- With our VPS server forex trading, you have no limitations of being at one place or use only one device. This dedicated VPS enables you to access your trading applications securely from different devices, even smartphones using different browsers as long as there is network connectivity in your device.
Round the Clock Monitoring- Our VPS services provide a highly protected environment for your trading platform and applications with advanced firewalls, IPS and IDS, to safeguard them from common cyber-attacks. We constantly monitor our dedicated VPS for malware or any virtual threats.
Important News Events- The best forex VPS can save you from those kinds of headaches and provide a more reliable environment for trading on the volatile news events.
DDoS Protection- DDoS attacks or Distributed Denial-of-Service, are types of cyberattacks by which attackers try to overload your system and consume the resources of your system such as bandwidth.
Specifications
Forex trading vps hosting with full root access | Uninterrupted, 24×7 Forex Trading | Stable Windows VPS with blazing-fast SSD drive | 7+ Worldwide VPS location | Low latency – Choose location nearest to your broker | Fully Scalable – run multiple trading terminals at a same time. Our service provides hosting for traders and financial applications only.
If you want full root access and a fully managed VPS Forex solution, one of the best forex VPS hosting providers is livemnc. You can rest assured that IP addresses and personal data are kept private with said features. livemnc is one of the best Forex VPS hosting sites around. Plus, livemnc has carefully designed trading robots that are equipped with the right code to let forex traders and forex brokers execute trades flawlessly. All in 100% private and secure servers.
Our Forex trading platforms are fit for any organization, whether you're enterprise-level or a fast-growing startup. With up to +hundred of users, this fully integrated forex VPS provider is one of the formidable ones on the list also comes with a native, self-hosted, three-way SSD NVMes which is capable of running up to five times faster than standard industry-grade SSD hosting. The security is top-notch as well, with anti-virus and DDoS measures as well as data properly secured in this cloud-based Forex VPS Hosting provider.
LIVEMNC is one of the best VPS Hosting trading platforms that has a mission to make creating best vps for forex trading platforms affordable and approachable.  livemnc is a currently one of the most flexible and powerful Forex brokers available. The versatility we provide is one of the reasons for their popularity. livemnc provides best windows vps for forex trading services within its MetaTrader4 framework, and EA services are also enabled.
Solutions
LIVEMNC is a cheap forex vps provider, offering traders 24/7 support, 100% uptime, lightening fast Best Forex VPS Hosting for Uninterrupted Trading servers and premium bandwidth. we offer low latency forex vps packages for traders looking for a better connection to the market. we are the one of the best forex vps services in the market. How we ranked the best forex VPS hosting providers because we are one of the worlds leading vps providers.
Easily Compare Best Trading Forex VPS. The Perfect Hosting, Get The Best Hosting for Your Website or application with Best Forex VPS Provider, Compare CPU, Storage, Bandwidth, Pricing & More, Save Time & Money. 24/7 Support. Trade using the best Forex VPS for MetaTrader with our Top 10 Forex VPS. Multiple VPS Locations. Ultra low latency. Get a 5 star VPS from the leaders in FX technology.
Gain the edge by hosting your trading platform on the best VPS provider worldwide. Execution as fast as 1ms | 100% Uptime guarantee | 24/7 Customer Support. View Services. livemnc FX is the best managed dedicated forex VPS hosting platform for new and advanced traders. We offer various VPS hosting platforms for any trading. Best Price. Guarantee our VPS (Virtual Private Server) hosting allows Forex traders to run automated algorithmic strategies, including expert advisors.
Order a powerful VPS Windows Server with mt4 vps price are very low and cheap, Fast NVMe, 200 Gbit/s incl. 32 TB Traffic. Windows OS. Made in India. 365 Days Support. SSH-Key-Support. DevOps-Features. Custom Images. Cloud-init. API for VPS.
Licensed Broker
Foreign Exchange, commonly known as Forex or currency trading, is a worldwide market offering massive trading volume and very high liquidity. Currently, Forex is the biggest financial market in the world. Our best vps hosting for forex trading, Forex virtual private server hosting options that you can use to ensure that you build more profits from trading with a stable, secure connection.
Also, the hardware is truly impressive most forex VPS server machines have pure NVMe drives in RAID-10 arrays, making the storage safe and blazing-fast. The CPUs on the simplest servers are i9s with 3.50GHz speed, which is decent, but we also offers extremely robust high-frequency servers. Some CPUs can be clocked up to 5.3GHz, 4800MHz memory, and even GPU acceleration to speed up charting. Beyond that, we have even stronger dedicated servers—we come with a 1Gbps uplink, cloud protection measures, and much more.
LIVEMNC Data Center™ is one of the best Forex VPS hosting platforms. we are reliable and highly secured Best Forex VPS Hosting Platforms and has zero latency with ultra-fast speed. If you want full root access and a fully managed VPS Forex solution, one of the best forex VPS hosting providers is livemnc. livemnc is one of the best Forex VPS hosting platforms. It is reliable and highly secured and has zero latency with ultra-fast speed.
We are the Best Forex Hosting Providers, our Forex VPS is a hosting service that enables the traders to execute their orders at higher speed and helps their expert advisors (EAs) deployed on a dedicated server. cheap forex vps with full root access | Uninterrupted, 24×7 Forex Trading | Stable Windows best forex vps with blazing-fast SSD drive | 7+ Worldwide VPS location | Low latency. For forex trading purpose, you can install your trading platforms such as Metatrader, cTrader, Ninja Trader, or any other platforms of your choice and trade.
LIVEMNC Data Center VPS is the worlds leading forex vps provider, partnering with some of the worlds leading forex brokers like IC Markets and Pepperstone.We have compiled a comprehensive list of all of worlds leading forex vps providers. livemnc is one of the worlds leading forex vps providers, livemnc is a great option for retail forex traders running a few terminals at once, looking to have a great connection to the markets.
LIVEMNC Data Center provides you the Most Secure Cloud VPS Services along with cheap forex vps server. High Performance Cloud VPS Server Located in India with upto 10GBPS Speed. High Performance VPS Hosting For All Your Infrastructure Needs. Get Started Free Today. Get A Server Running in Seconds. Root Access. Money-Back Guarantee. Predictable Pricing. 24/7/365 Human Support.Blazing Fast SSD Disk.
LIVEMNC offers high quality vps for forex ea specifically for algo traders needing lightening fast market connection. use livemnc Data Centres to provide the best possible connection and even offer dedicated servers for traders. we offering low latency Best VPS for MT4 as, fast as 0.38ms for trade execution. livemnc provides forex trading servers or cheapest vps for mt4 for traders around the world, specifically tailored for the MT4 platform. our VPS is a service for forex traders specifically catered to running multiple EA's and keeping the trading conditions optimal.
LIVEMNC offer fully-managed Forex Dedicated Server for all our Forex VPS solutions with full root access. We maintain our HyperV VPS servers with 1Gbps port connectivity, and you can also run MT4 or MT5 instances without sluggishness. Take your trading experience to the next level using the high-performance, easy-to-use, and secure best vps for forex ea server hosting by livemnc. our control panel is intuitive and available on your browser to restart, reboot, or upgrade resources.
The Raw Computing Power of the AMD 32-Core best forex vps hosting combined with Windows Server is the perfect solution for all applications with heavy computing requirements like Deep Learning Training, weather models computing, Forex Trading & Any Broker or GTO solving.
LIVEMNC Data Center is one of the best Forex VPS hosting providers in the industry. We offer truly fully-managed Forex VPS solution from 7+ global data center locations world wide. This allows the end users to select the nearest server location from their broker's server. This will ensure that best latency from VPS to broker and you can manage the trades without any delay.
LIVEMNC Data Center™ provides powerful forex vps hosting for forex trading india that specializes in trading servers. Not only does it offer strong machines, it also cooperates with brokers too to ensure streamlined performance. If you're looking for a platform optimized for trading, livemnc should be your go too. we support many trading platforms such as MT4, TradeStation, NinjaTrader, and more.
On the MetaTrader 4 and MetaTrader 5 trading platforms and the broker's special Online Trader and Smartphone App, users can trade more than 250+ financial CFD products covering Forex, Commodities, Cryptocurrencies, Indices, and Equities.  VPS Server also supports over 100 different systems including Arch Linux, Debian, Ubuntu, and CentOS, For operating system, there is an option to select from Windows Server 2012 R2, Windows Server 2016 and Windows Server 2019, you will get Windows Server 2012 R2.
However, livemnc is providing Forex VPS Hosting tremendously worldwide. One of the most important regions in the world is India who liked livemnc's services. So we highly recommended for you to grab our services. Raw Power for Windows Applications
Bestselling solutions for resource intensive Windows applications.
LIVEMNC is one of the first services to break ground in the forex server space and still specializes in it. we are offers a high number of connections making it perfect for users who want to link to many brokers at the same time. we are Forex VPS provider in India specialist provider to promises to deliver low latency servers for smooth trading.
Guaranteed
Lowest Price Ever,

We promise to provide you higher configuration VPS server just at market lowest Price ever. Our motive is to increase sales with very little profit. Best Forex VPS Hosting for Auto Trading & Any Broker, Access from remote desktop. High Performance. Secure Forex VPS.
LIVEMNC offers cheap forex vps server india plans that are fully managed best vps for metatrader 4 come with full root access for all Forex VPS solutions. When it comes to Forex trading, it's imperative to have a Forex VPS that allows unlimited platform instances. An ideal Forex VPS service will enable users to run several instances of MT4 on multiple accounts.
Forex VPS designed for the Forex Traders and Automated Trading. Any EA. Any Broker. High performance. Low latency. Top Broker. Suitable for Forex Trading and MT 4 and Tally. Best Suitable for Forex Trading & MT 4, Best Suitable for Tally Remote Access, Remote Desktop Access. livemnc VPS packages are affordable and a cost-effective solution for those who want the benefits of managed VPS hosting and the super-fast speed of SSD drives. All packages including VPS now include DDoS protection at no additional charge.
We have the best uptime in the industry because we've committed the resources to succeed. We believe the managed VPS plans on offer are some of the highest specification, best supported, and fastest anywhere.
LIVEMNC offers a high-performance, secure, and user-friendly windows vps for forex trading that enables you take your hosting experience further. we offer forex vps india along with an intuitive control panel that you can access using your browser that lets you upgrade, restart, or reboot your resources. We are providing market leading cheap forex vps service for traders and fund manager those who need Windows Server with ultra modern technology.
LIVEMNC offers best vps for forex robot machines that are based on KVM and equipped with fast SSD storage that will ensure you are provided with speedy response times and very fast performance. Other features include compatibility with MT4, MT5, cTrader, and other popular trading platforms, RDP software, complete control of your server, and more. Our clients prefer top forex hosting in india service software like TradeStation, jForex, cTrader, NinjaTrader, and MetaTrader 4 and 5.
Virtual Dedicated Server is reliable for all common Windows applications that require plenty dedicated resources, such as all ERP and Forex trading class systems. Top Forex VPS hosting servers with fast response time and maximum productivity. The connection is always stable, free of lags with ultra-low latency that is essential for the trading operations. Managed dedicated VPS will keep your Forex investments steady.
LIVEMNC is the ultra-fast, reliable and stable virtual private servers (VPS) provider that can work with Windows as well as Linux OS. Our VPS gives you unmetered bandwidth, highest uptime of 100% and can run automated algorithms on the trading interface to give you nil network latency and maximum productivity. we will helps you in configuration and setup of automated trading on VPS cloud and installation of related applications like Meta Trader 4 or 5 (MT4, MT5).
A best mt4 vps hosting has capabilities and resources assigned to meet your forex trading needs and lets you enjoy trading without annoyance or interruptions. Our hosting service offers a dedicated Virtual Private Server (VPS) to the users who can leverage a customizable and efficient platform for various services like running a website, playing high-end video games, or forex trading.
Why Are Forex Traders Using a VPS for MT4?
Many traders use a VPS for MetaTrader 4 (MT4) to reduce the risk of encountering technical difficulties during their time on the market. Besides that, the only legal way to access the MT4 platform on a Mac is actually through MT4 VPS. This means that Mac users can trade with MT4 VPS without having to go through malware-infected websites.
What is the best VPS for MT4?
LIVEMNC Data Center's VPS service is featured with outstanding advantages, such as MetaTrader Expert Advisors and the highest speed, which makes it the best VPS for MT4.
Can I have multiple forex trading accounts on a VPS?
Can I Use Multiple Brokers and Accounts with 1 Forex VPS?
Yes, you can have any number of brokers/accounts you want to link with a single Forex VPS. However, it does bring potential issues, and that's related to the shortage of the resources of VPS to support multiple MT4 instances.
You should be aware that for your expert advisors or copy trading program to run efficiently,
a single account

should be connected to a

single MT4

instance at any given time. You may have multiple accounts running on multiple MT4 instances, but these must be set up with caution as you need to consider the availability of your free server resources (RAM/CPU).
How to check my broker latency?
You can check there broker latency. But if you can't find any broker in our broker latency table then you can consult with our support team and they will assist you to get exact latency from your target broker. while choosing the best broker server, always go with minimum latency. Latency is measured in ms (milliseconds).
The steps to check the latency to your MT4 broker are simple:
We suggest you three different types of Ways- First type of way—
1) Figure out their IP/Domain address. It is not the obvious "Domainname.com" or whoever your broker is. You'll have to look it up inside of your MetaTrader installation. Go to C:\Program Files (x86)\YOUR BROKER HERE\config. The example below shows the list of servers for Alpari.
2) Double click on the server that your live account is linked to. If you're not sure which server you connect to, you'll find it when you log on to your account inside of MetaTrader.
3) Double click on the appropriate .srv file that you found in step 1. When you do so, a box will come up. Select the Select a program from a list of installed programs.
4) Choose Notepad and push OK.
5) You'll see a lot of gobbledy,gook come up. Only a few words are obvious. You're either looking for an ip address (as shown on the Alpari image) or a web address.
6) This step is the only one unique to your operating system. If you have Vista or Windows 7, just click on the button in the bottom left corner, then type in "Command". If you have XP, you'll need to push Start. Select Run, then type in "cmd" and push enter.
7) Now type in "ping SERVERNAME" without the quotes, as you see near the top of the image.
You can see that my connection is on the bad side.
Your options for improving connectivity are rather limited.
1) Move your computer closer to your broker.
2) Try switching ISPs. Upgrading your plan is not likely to help. If you live outside of a major city, your only option is probably VPS.
---
Second type of way—
1. Login into Forex Windows VPS.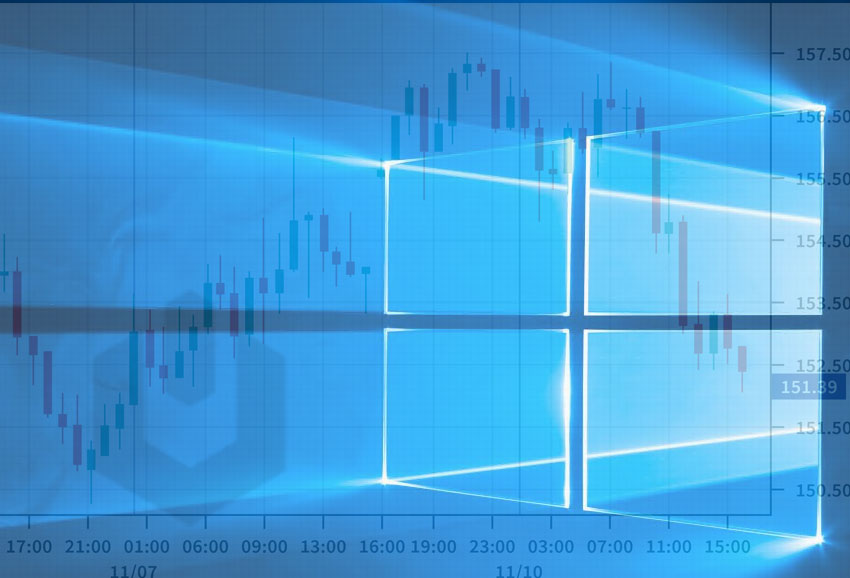 2. Open MetaTrader (MT4, MT5) application.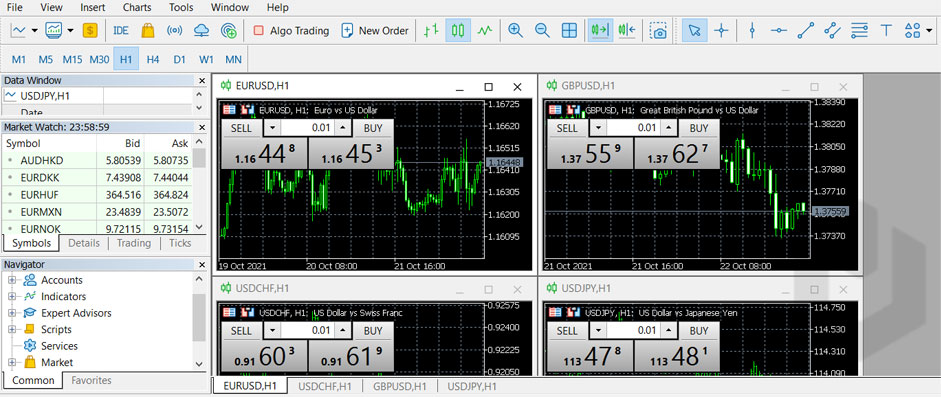 3. At bottom right corner, you could see the selected broker server and the latency in ms.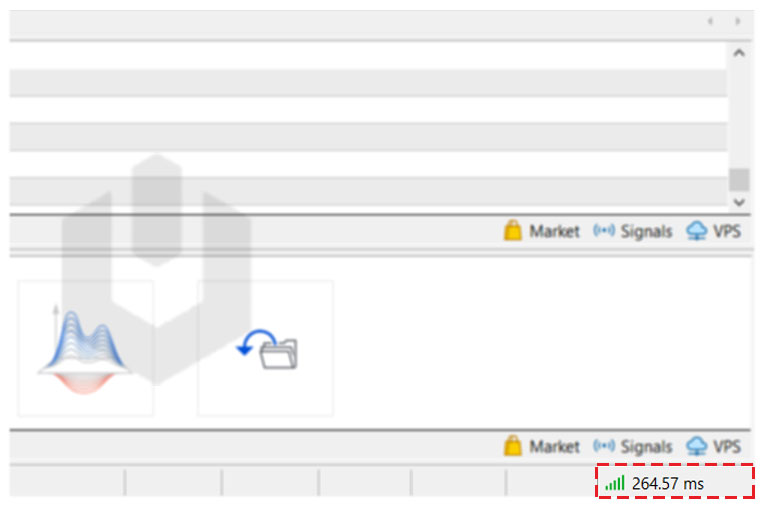 4. If you click on the latency, you can see the selected broker server and a list of other available broker servers.
5. Suppose you want to change the broker server due to latency issues, then click on any available broker server from the list.
---
Third type of way—
If you find the broker server IP address, you can use a command prompt (CMD) to check the ping manually.
1. Login into Forex Windows VPS.
2. Search and open Command Prompt (CMD).
3. Now run the following command,
ping <IP ADDRESS>

The best practices for forex trading recommend choosing the lowest latency server and preferred location for forex VPS.
Our main goal is to change that providing powerful licensed Windows VPS at a reasonable price so that everyone can grab one without thinking twice about the performance/price that you will get.
What steps should I take to connect my VPS to MetaTrader 4 or MetaTrader 5?
The first thing to do is connect your computer to your VPS. Go to the local drive on your computer and select program files. Next, copy the MetaTrader 4 drive. Now, navigate to your VPS computer's C drive, program files, and paste the MetaTrader 4 drive into that location. Enter the MetaTrader 4 drive, and then copy Terminal. Navigate to your desktop, and then paste Terminal. The final step requires you to click on Terminal and then you'll be able to access your MetaTrader 4 platform.
How to install MT4 on VPS?
How to install MT5 Metatrader5 on Forex VPS?
Step 1: Order a Forex VPS. …

Step 2: Open the Remote Deskotop. …

Step 3: Enter Your IP address. …

Step 4: Browse your Broker's website. …

Step 5: Check if you have the required . …

Step 6: Get your expert advisor. …

Step 7: Install the expert advisor. …

Step 8: Attach the EA to the appropriate charts.
How to install MT4 on VPS step by step guide—
Take the following steps to easily install MT4 on VPS and enjoy fast and secure trading that can raise your profit sky-high.
Step 1: Order a Forex VPS
After signup and ordering a forex VPS you will get an e-mail from livemnc Support Team with an IP address, username, and password to connect to.
Step 2: Open the Remote Deskotop
Now, to install MetaTrader 4 on your VPS, open the remote desktop connection program in windows. You can usually find it in your Start Menu under Accessories. It should look something like this: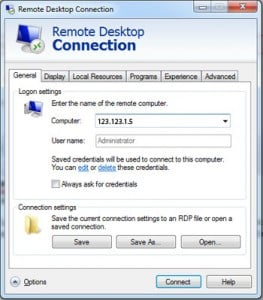 Step 3: Enter Your IP address
Enter your IP for your VPS and your username, then it will prompt you for your password when you press connect.
Step 4: Browse your Broker's website
You should now be connected to your VPS and a fresh empty windows desktop should appear. All that's left now is to download Metatrader 4 platform installer from your broker. So browse to your broker's website, and find the download link.
Step 5: Check if you have the required .NET Framework
Like most applications, MetaTrader comes with some prerequisites, like the .NET framework. You'll need to update your .NET framework if it doesn't meet the required version.
Step 6: Get your expert advisor
Once you have Metatrader 4 installed, you will want to get your expert advisor on to the VPS. The easiest way I find to do this is using the local resources tab on the Remote Desktop Connection like so.
Click the options arrow like shown below…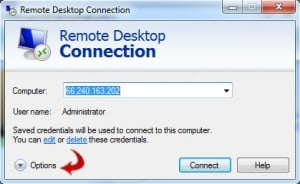 Now click on the local resources tab and you will see this below…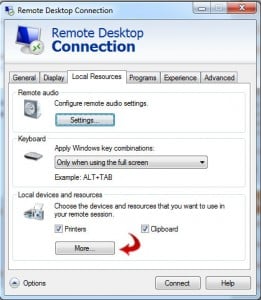 Then click the more button show above under local devices and resources and you should get this.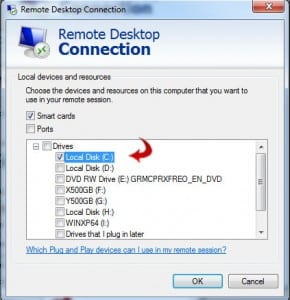 Check mark the drives you want to share with your VPS and click OK. Now you're done and can transfer files between your desktop and your Forex VPS.
Step 7: Install the expert advisor
Install the expert advisor into your Metatrader 4 experts folder and then start the MT4 terminal.
Step 8: Attach the EA to the appropriate charts
Now you're done! Congratulation. You successfully managed to install MT4 on VPS.
How to use VPS for Forex trading?
Install MT4 on VPS step by step-
Step 1: Registering with the broker. The VPS for MT4 usually comes directly from the broker.

Step 2: Open the Remote Desktop Connection. Once you have this information, it is time to open up the Remote Desktop Connection or RDC for short.

Step 3: Download & Install MT4.
How to install MT4 on VPS?
Step 1: Order a Forex VPS. …

Step 2: Open the Remote Deskotop. …

Step 3: Enter Your IP address. …

Step 4: Browse your Broker's website. …

Step 5: Check if you have the required . …

Step 6: Get your expert advisor. …

Step 7: Install the expert advisor. …

Step 8: Attach the EA to the appropriate charts.
How to Use Forex VPS on Windows Operating System-
Press the Start button on your Windows, and head over to Windows Accessories. Find an app called Remote Desktop Connection there.
You can also find this application by searching through the Windows Search feature. The trick is to press the Start + S button on your keyboard. Then type Remote Desktop Connection there.
You will see a screen like this if Remote Desktop Connection is already opened. Enter the IP address that you got when you rented a VPS.
Press the Show Options button, then enter your user name in the available place.
Log In by pressing the Connect button. You will be asked for a password during the process of logging into the VPS. After all the processes are completed, you will be able to access the computer that you rented.
That is it. You are now trading on MT4 through VPS.