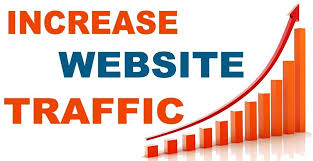 In this post, I'm going to show you how to drive more traffic to your website. In 2022 how to increase more traffic to your website.
All of these strategies are working GREAT right now. With that, here are many ways to drive traffic to your website:
If you're looking to increase website traffic with both organic and paid ways, here are 37 methods that are proven to yield results.
How to Increase Your Website Traffic For Free-:
1. The "Upside Down" Guest Post
2. Overhaul & Upgrade Old Blog Posts
3. Implement Good Search Engine Optimization (SEO)
4. Answer Questions on Quora
5. Get More Traffic From Your Blog Posts With "Content Transformation"
6. Get Social On Instagram
7. Promote Your Site With Blogger Outreach
8. Post On Medium.com
9. Utilize Email Marketing
10. Share Videos On LinkedIn
11. Update "Expired" Content On Your Website
12. Create A Free Online Course
13. Retarget Visitors With Facebook Ads
14. Create And Share High-Quality Infographics
15. Publish Long-Form Content
16. Build Industry-Specific Surveys
17. Create an Active YouTube Channel
18. Publish Viral Content
19. Focus On Mobile Usability
20. Republish Old Articles on LinkedIn
21. Implement CDNs And Browser-Caching Tools
22. Add Enticing Content To Social Media Posts
23. Create Free Webinars
24. Post Useful Content On Reddit
25. Develop SlideShare Presentations
26. Drive Traffic To Your Website From Forums
Smart Ways To Integrate Paid And Organic Content In Your Marketing-:
27. Use Outbrain or Taboola To Promote Your Content
28. Purchase Ads Through Facebook
29. Leverage Google Re-Targeting Ads
30. Advertise On Instagram
31. Partner For Paid Giveaways
32. Engage In Influencer Marketing
33. Invest In Research And Analytics Up Front
34. Use Pay-Per-Click Advertising To Boost Organic Engagement
35. Always Create Campaigns And Content Plans In Cohorts
36. Offer Both Lighter Organic Content And More In-Depth Paid Content
About Our company Profile-
Best cheapest dedicated server deals of 2022
LIVEMNC is provides the best data center in india and Cloud Infrastructure, India's leading carrier-neutral managed IT services provider, has its largest data center in Mumbai.
LIVEMNC in Mumbai and Delhi is the India's largest data centre, and the company will be building other large data centres in Delhi, Mumbai and other places…visit
One of the top data center service providers in India, livemnc is a leader in the space of Datacenter and cloud-based services. offering best-in-class service support and uptime.
livemnc data center is a cheap dedicated servers provider in India.

Lightening Fast Speed, Zero Service Interruption, & Premium Hardware. Get Your Cloud Today. Power Your Business w/ Advanced Cloud Hosting Solutions. 2X Faster Speeds cheapest cloud hosting india
Get Cloud Hosting from India's #1 cheapest cloud web hosting India provider and serve your website faster. Fully manages cloud servers with advanced caching to handle more traffic.
Dedicated Server India Plans Start At Just Rs 4000/Month in India. Buy most secured, managed and affordable cheap dedicated server hosting in India.
Need cheap Dedicated Server in India with 99.99% Uptime SLA? Check LIVEMNC DATA CENTER high-performance and powerful Indian dedicated servers.
Enterprise Grade Servers. Linux & Windows. Full Root Access. Instant Delivery Get It Now!