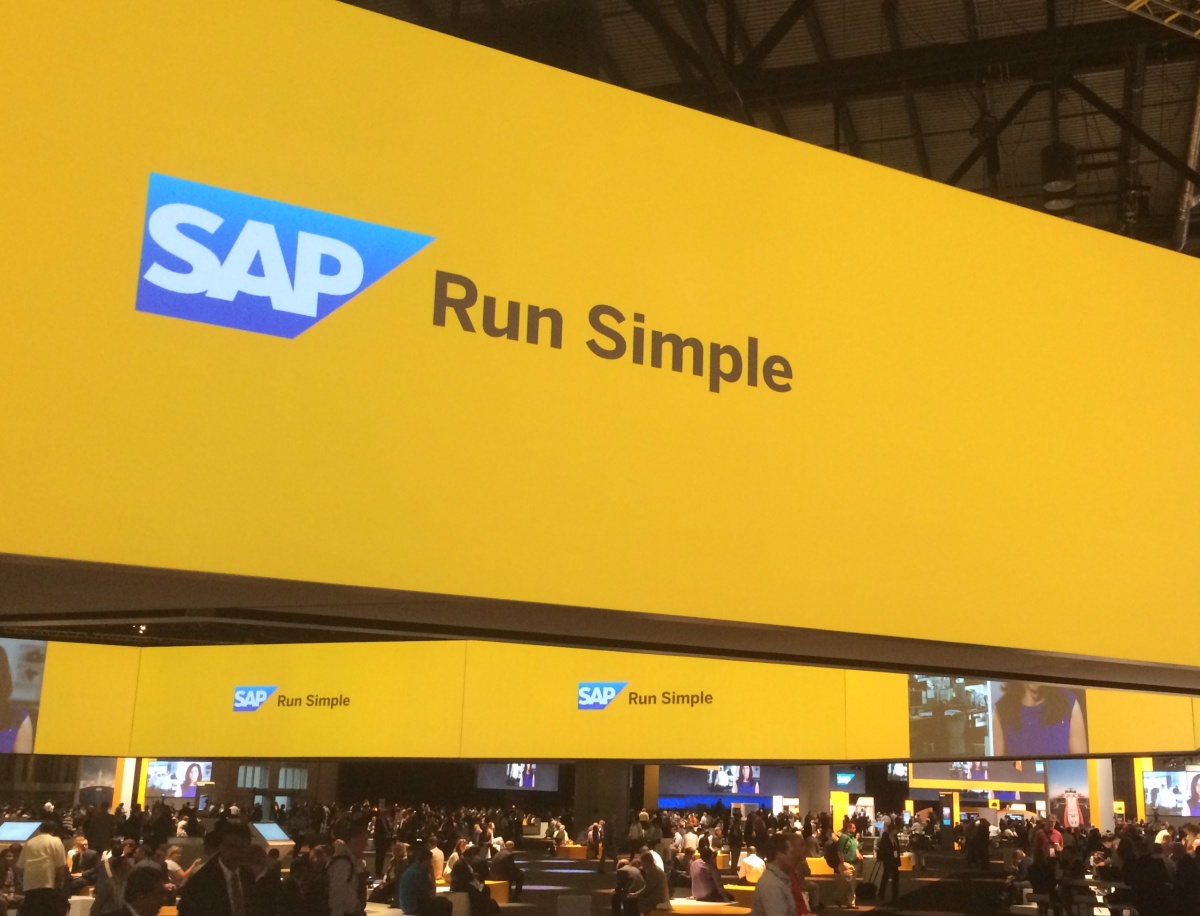 SAP S/4HANA Private Cloud and Managed Hosting Solution 2022 –
Cloud Hosting for SAP ERP S/4HANA 2022 –
LIVEMNC DATA CENTER Providing high performance server for SAP HANA. SAP HANA is one of the leading management systems that features a high-performance in-memory database. It helps businesses accelerate real-time, data-driven decisions. It enables businesses to get analytics on multi-model data, on-premise, and in the cloud.
SAP HANA provides a helping hand in reframing your business, with services for constructing innovative applications by providing a robust database.
What is SAP S/4HANA Cloud?
SAP S/4HANA Cloud is a complete enterprise resource planning (ERP) system with built-in intelligent technologies, including AI, machine learning, and advanced analytics.
LIVEMNC Cloud for SAP Applications It helps companies adopt new business models, manage Best Self Hosted ERP business change at speed, orchestrate internal and external resources, and use the predictive power of AI.
The perfect solution for your SAP HANA-
LIVEMNC DATA CENTER Best SAP Hosting in India helps you build, deploy, and support an SAP HANA environment that best fits your business requirements. With us, you benefit from an extensive range of approaches and infrastructure options for SAP HANA managed services.
We offer SAP S/4HANA private cloud services to enable you to enhance the productivity of your business activities in the cloud. You can trust us to serve as your experienced and go-to Best SAP HANA Hosting Partner.
S/4HANA Cloud now has two variants:

SAP S/4HANA Private Cloud Edition (which was the single-tenant on HEC)
SAP S/4HANA Public Cloud Edition (which is the Web based, multi-tenant version)
This is a brief description of the VMs layout to build a robust environment for the SAP system:
| | |
| --- | --- |
| VMs Perquisites |  Proposed OS |
| Production DB | SUSE Linux Enterprise Server |
| Production App | SUSE Linux Enterprise Server |
| DEV | SUSE Linux Enterprise Server |
| Quiz | SUSE Linux Enterprise Server |
| Test | SUSE Linux Enterprise Server |
| SAP Router | Linux |
| Security | Firewalls |
| Backup | Backup Server |
| Solution Manager | SUSE Linux Enterprise Server |
SAP S/4HANA Cloud includes three key technologies that form the foundation of what they call the intelligent ERP:
1. Digital assistant. SAP S/4HANA Cloud uses SAP CoPilot, virtual assistant
2. Machine learning. SAP S/4HANA Cloud automates repetitive and error prone tasks.
3. Predictive analytics. SAP S/4HANA Cloud has embedded analytics to predict the outcomes of certain actions.
SAP are now marketing both of these solutions as part of their two-tier ERP which recommends the more complex private cloud service for the HQ and the Web based public cloud service to subsidiaries.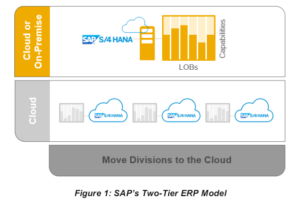 LIVEMNC is the Best Erp Company in india we select BEST SAP COMPANY from top best sap companies,  LIVEMNC Hana cloud platform for SAP Hana hosting your SAP systems as a managed service makes great business sense.
LIVEMNC s/4hana cloud architecture can save you a lot of money over supporting your own SAP infrastructure. SAP Hana cloud integration in livemnc Cloud public cloud is supported on a robust hardware and software platform. It is designed to lower costs for businesses and provide on-demand flexibility and scalability. As a managed service we provide you with a guaranteed service level agreement (SLA) for each SAP Hana enterprise system we support – be it SAP Hana upgrade, SAP Hana analytics or SAP hosting on cloud.
LIVEMNC also provide Best s/4hana Hosting Service and Google sap cloud  for S/4hana, ERP and SAP.
Our Best s/4hana Hosting in india cloud and on-premise ERP software helps you manage everything from accounting and CRM to supply chain management and purchasing.
LIVEMNC s/4hana service cloud, offers proven approaches backed by unmatched experience supporting SAP customers in the cloud. Get more Best Practices s/4hana Cloud flexibility and value out of your SAP investments with the world's most secure, reliable, and extensive cloud infrastructure.
One can find SAP HANA to be an irreplaceable resource for supporting multiple situations that demand real-time analytics. Right from optimization of the supply chain to the monitoring of energy consumption and monitoring, the SAP HANA platform can be used to support a large gamut of situations.
This document is for people who are evaluating livemnc Cloud as a platform for deploying SAP S/4HANA and Best ERP Software especially for people in the following kinds of jobs:
Implementations of SAP HANA by LIVEMNC DATA CENTER-

SAP customers can fully realize all the benefits of SAP S/4HANA in the livemnc ERPCloud for systems of all sizes. With SAP S/4HANA on livemnc you can:
Achieve faster time to value with the  livemnc on-demand infrastructure.
Rapidly provision infrastructure for SAP S/4HANA with no upfront cost or long-term commitment.
Pay for only what you need. Don't spend upfront costs purchasing hardware for what you can't forecast.
Test and evaluate SAP S/4HANA with a free trial offering from SAP.
Licensing
SAP S/4HANA on livemnc uses a Bring Your Own License model for the SAP software components. Operating system licenses are provided by livemnc, and their relevant license fees are combined with the base hourly fee of the respective plan.
Available through traditional licensing, SAP S/4HANA gives you complete control of your ERP landscape, maximizing your capacity for specialization. Deploy in your own data centers or utilize infrastructure as a service providers. Either way, you can leverage prebuilt best practices or enable highly complex, customer-specific business processes.
Available through a subscription, SAP S/4HANA Cloud provides the industry-specific capabilities your business needs and the cloud benefits you want: shorter time to value, rapid innovation, and incredible business agility. Take advantage of world-class best practices developed through decades of partnership with leading companies in every industry around the globe.
LIVEMNC core HR and Payroll Solutions:
Our core HR and payroll solutions allow you to streamline and automate your processes in the cloud.
Apply HR data and practices to standardise processes and transactions, run employee self-services, and simplify compliance management.
Manage a global workforce with flexible cloud solutions for core HR, payroll, service delivery, and work visa management.
Our extensible solutions can help you manage global benefits and payroll, improve employee self-service, automate HR processes, and strengthen compliance.
LIVEMNC DATA CENTER FP&A and finance software:
Accounting, Financial Close and Tax Management-
LIVEMNC financial, accounting, and tax solutions from SAP
Planning, analysis, budgeting, and prediction in one solution
Embedded business intelligence and predictive analytics
Integration with SAP S/4HANA
Analysis, planning and budgeting, and financial forecasting
Access built-in smart features like automated reporting, financial modelling, allocations, and smart insights.
Accelerate your planning with best practice content for financial, sales, and workforce planning, customisable to fit your business needs.
SAP Group Reporting
Round-the-clock support
Proven range of Managed Services with 24×7 support
24×7 Security Operations Center support
Regular patching/updates
Dedicated Account manager facility.
Dedicated Support person facility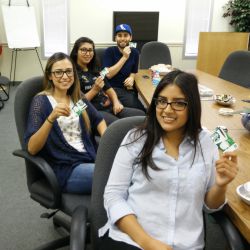 Ease of use & high performance
Predicted outflow without hourly usage limitations
End-to-end enterprise performance elements for critical ERP hosting
SLES for SAP/RHEL for SAP
High-speed scalable network on fiber
Support faster EW traffic
Supports hybridity among HANA cloud, and appliance plans
SAP promote the use of both their private cloud and public cloud services as part of their their S/4HANA SaaS solutions in a two-tier ERP.
LIVEMNC help you for Aws SAP Migration and Aws SAP Cloud Platform, we  are AWS channel partner for Aws Cloud Server Hosting services. we provides AWS SAP HANA Support for applications, software's and ERP hosting.
For information about our services related to SAP HANA and ERP hosting solutions concerning your managed private cloud hosting requirements, give us a call or mail at– 7891676058 | 8504023456 | [email protected]